TOPICAL THEMES:
1. TANGERINE DREAM IN CONCERT
2. QUANTUM GATE RELEASE BY PLEDGEMUSIC
3. AUTOBIOGRAPHY FORCE MAJEURE INCLUDING CD & EP RELEASE &
BOOK RELEASE PARTY
4. TANGERINE DREAM DOCUMENTARY @ FILM FESTIVAL IN KRAKOW (POLAND)
& IN THEATERS SOON
5. NEW VINYL RELEASE: PARTICLES
______________________________________________________________________________

1. TANGERINE DREAM IN CONCERT @ BALLHAUS RIXDORF in BERLIN (Germany)
Kottbusser Damm 76, 10967 BERLIN
FRIDAY, 23rd JUNE 2017
8 pm
TICKETS AVAILABLE VIA OUR EASTGATE SHOP ONLY:
https://www.edgarfroese.de/shop/products.php?p=4f2fe8
You will receive your physical ticket on location by just showing your order confirmation/payment. We will have a list with your names.
In the 1970s Ballhaus Rixdorf (previously known as Weltfilmbühne or Rixi) once was a rehearsal space for Berlin bands such as
Ton Steine Scherben, Karthago and also Tangerine Dream.
Due to a lucky coincidence of events we've been given the opportunity to return to this historically important location for a special concert.
Besides the well-known classics from the band's catalogue Tangerine Dream will also perform a long instant composition based on the improvisation techniques of the 1970s.
Additionally, on 24th June 2017, there will be a Tangerine Dream performance as part of the exhibition GOOD VIBRATIONS taking place at the Berlin MUSIKINSTRUMENTEN-MUSEUM (Museum of Musical Instruments). Since tickets sold out for this event after less than a few hours we're now even happier to offer you tickets for the Ballhaus Rixdorf event. Capacity is limited to a maximum of 400 tickets - so please don't hesitate and book now!

Tickets available via our EASTGATE SHOP only:
https://www.edgarfroese.de/shop/products.php?p=4f2fe8
- Friday, 23rd JUNE 2017 - TD@BALLHAUS RIXDORF BERLIN
- Saturday, 24th JUNE 2017 - TD@MUSIKINSTRUMENTEN-MUSEUM BERLIN

(

sold out)
--------------------------------
We are delighted to announce a further concert on Saturday, 21st OCTOBER 2017.

Tangerine Dream will perform @ E-LIVE FESTIVAL in OIRSCHOT, Netherlands (close to Eindhoven) @THE ENCK concert hall. Thanks to the organiser of E-LIVE and a well-known musician himself, RON BOOTS (Groove Unlimited), for the invitation.

Please get more details on the festival here: http://www.e-live.nl/

Tickets are already on sale and hall capacities are limited, please get your ticket here: http://www.e-live.nl/tickets
- 21st OCTOBER 2017 - TD @ E-LIVE FESTIVAL, OIRSCHOT, NL
We are looking forward to meeting you at one of our concerts.


_____________________________
________

____________________
2. QUANTUM GATE RELEASE BY PLEDGEMUSIC
Finally Tangerine Dream's new studio album Quantum Gate is due for release on September 29th 2017, coinciding with the 50th anniversary of the band. Edgar Froese founded Tangerine Dream in 1967. You can already pre-order Quantum Gate for signed album formats, exclusive merchandise and bundle offerings.

More details on Pledgemusic: http://www.pledgemusic.com/projects/tangerine-dream-quantum-gate




PS: Of course our EASTGATE MUSIC shop will offer the Quantum Gate album, vinyl, shirt, poster and The Sessions EP etc. as well from 29th September on (but no signed items).

The first EP/Cupdisc out of the new series The Sessions will be an additional great gem for many fans enjoying spontaneous and exciting improvisations from the band.




______________________________________________________

3. AUTOBIOGRAPHY FORCE MAJEURE + CD & EP RELEASE + RELEASE PARTY

Edgar's autobiography on Tangerine Dream is about to be finalized, but we regrettably have to postpone the release to 14th July 2017 as English translations and the layout of the English book version aren't ready yet. Please apologize the inconvenience. As we would like to release both books – the German and the English version – at the same time, we still have to wait for its finalization. You maybe can imagine that we don't like our English speaking fans experiencing a disadvantage towards our German speaking ones who would probably discuss the book's content already in social media if we would decide for a release of the German version at this point of time. We think you understand very well that we would like to avoid this situation. Once again thanks so much for your generous patience and your great support for the book project. The book is worth the wait.

Good news are that we will have a BOOK RELEASE PARTY in the last week of July in Berlin including a reading and meet and greet. (Of course we will also come to the UK later in the year.) We are still waiting for the confirmation of the location and exact date and time. 20 fans who participated in the pre-sale of the book will be invited to the release party directly and will be chosen by lot soon, then informed individually by Eastgate. We will let everybody know as quickly as possible where and when the party will take place. Due to limited capacities a registration by email will then be necessary.

There will be two CDs coming along with the book, a full CD album and an EP or so-called CUPDISC as Edgar would say. The CD and EP, both have the title: LIGHT FLUX and will be released on 14th July as well. The first 500 pre-sale participants of the book will receive the full CD album for free.

All further pre-sale participants who will pre-order the book until 13th July 2017 will receive the EP for free. The EP is the single release of the full album containing a part of the album tracks. As naturally Edgar sadly can't sign the book nor the CDs as it was envisaged once (which would have been made the gems even more attractive for collecting fans), we won't go for a limited CD or EP. So everybody will have the chance – when not being among the first 500 – to at least buy the full album and also the EP later in our shop if desired.

More details on the releases will follow soon, attached you can already have a look at the CD covers.



Full Album Cupdisc (EP)
______________________________
______________________________
_________________

4. TANGERINE DREAM DOCUMENTARY @ FILM FESTIVAL IN KRAKOW (POLAND) & IN THEATERS SOON

On 29th May and on 31st May 2017 the Tangerine Dream documentary Revolution of Sound.Tangerine Dream (the cinema version which was already screened at the BERLINALE in February 2017) will be presented at the KFF Krakow Film Festival in Poland (with English subtitles). Margarete Kreuzer, the director of the documentary, will be present and at your disposal for Q&A after screening.



Please get more information and tickets from here:
http://www.krakowfilmfestival.pl/en/57-kff/films/?video=revolution_of_sound-_tangerine_dream-1879&back=program
In late summer/early autumn 2017 the documentary will also be screened in movie theaters - for the moment in Germany only. The German film distributor REALFICTION will probably start the film on 31st August 2017. More details (which theaters and where/when) will follow soon.
________________________________________________________
5. NEW VINYL RELEASE: PARTICLES
The latest double EP of Tangerine Dream - PARTICLES - will now be released as VINYL (2LP) on the UK label IHM (Invisible Hands Music). IHM have already successfully released OUT OF THIS WORLD and QUANTUM KEY as vinyl.
By the way the masters of all IHM vinyls have been produced at the famous Abbey Road Studios in London. IHM always guarantee a high level of quality with regard to their products and we are delighted that many fans still appreciate the sound of a good old (new) vinyl.
The PARTICLES (2LP) will be offered in our EASTGATE shop from 16th JUNE 2017 on.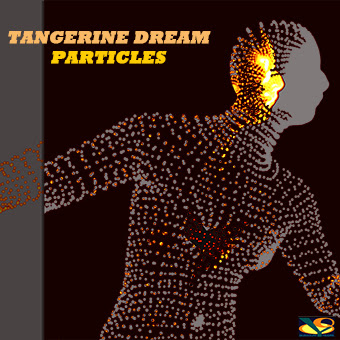 __________________
Warmest regards,
EB (ADMIN)
www.tangerinedream-music.com
https://de-de.facebook.com/TANGERINEDREAM.OFFICIAL/