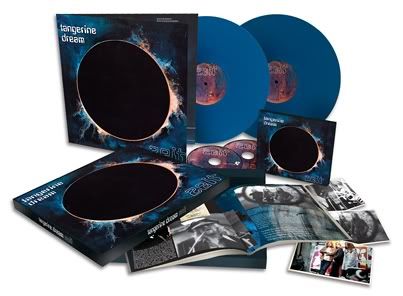 NB: The release date has been put back to

July 18th

. The booklet design has now changed, it still has 48 pages of memorabilia and press material (some reproduced for the very first time) - with a few captions, but it doesn't have my essay, you'll find this in the CD. Everything else remains the same - gatefold LP with rare

OHR

records (double sided photomontage) insert, Blue vinyl LPs x 2, CD version x 2, collectible vintage postcards x 3 (two reproducing Metronome/ OHR records promotional postcards from the time) + full-colour 48 page (7" x 7") booklet, all housed in a full colour box. This limited edition is still available and can be ordered directly from Esoteric Recordings, priced £55 + £12 P&P (UK only), for the rest of the world please see ER's website.

Click here to order this set
ER's website still shows the release date as June 30th.